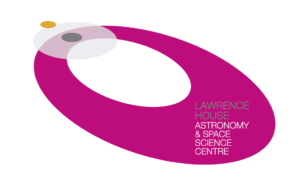 LAWRENCE HOUSE ASTRONOMY & SPACE SCIENCE CENTRE
---
Lawrence House is a unique educational environment.
It is currently the only purely educational establishment in England dedicated solely to the teachings of ASTRONOMY.
The Centre offers people of all ages and levels the chance to do some astronomy – an opportunity for them to become enthused and enthralled by this amazing science.
Headed by Astronomer Dr. Nick Lister, Lawrence House Astronomy and Space Science Centre offers a range of courses, programmes and lectures available to the general public, schools, corporate organizations and specialist interest groups throughout the year.
The centre consists of:
Teaching Classroom

Tiered Lecture Theatre

Housed Starlab Planetarium

Victorian Observatory and 'Cooke' telescope.
Please use the menu/navigation buttons above or on the right of the page to find more information about our many and varied educational services.
Astronomy Now! … level one course in Oct. 2020
See 'Astronomy for Public' link for more information…
Public Lecture Series continues in February
Annual Sir Francis Graham-Smith Lecture
Date TBC
---
*European Space Agency at Lawrence House*
(see News link above…)
As always, if you have ANY questions or queries, please do get in touch…
Telephone number:  01253 772974
Dr
N
A Lister
F.R.A.S.
Lawrence House Astronomy
& Space Science Centre
Broadway
Fleetwood
Lancs
FY7 8JW